What is a podcast? A "podcast" is nothing more than an Internet-based show, regardless of whether it's audio or video. This technology has been around for over a decade but only recently has surged in popularity. Contrary to the name, you do not need an iPod or MP3 player to listen to it. Because this podcast is just an MP3 file, you can listen to the show using any MP3-capable player or click on the "Podcast" icon. To download, right-click on the "Download MP3" icon, and click "Save As..."

Because this podcast contains copyrighted music (with permission), this work is licensed under a Creative Commons Attribution-Noncommercial-No Derivative Works 3.0 Unported License.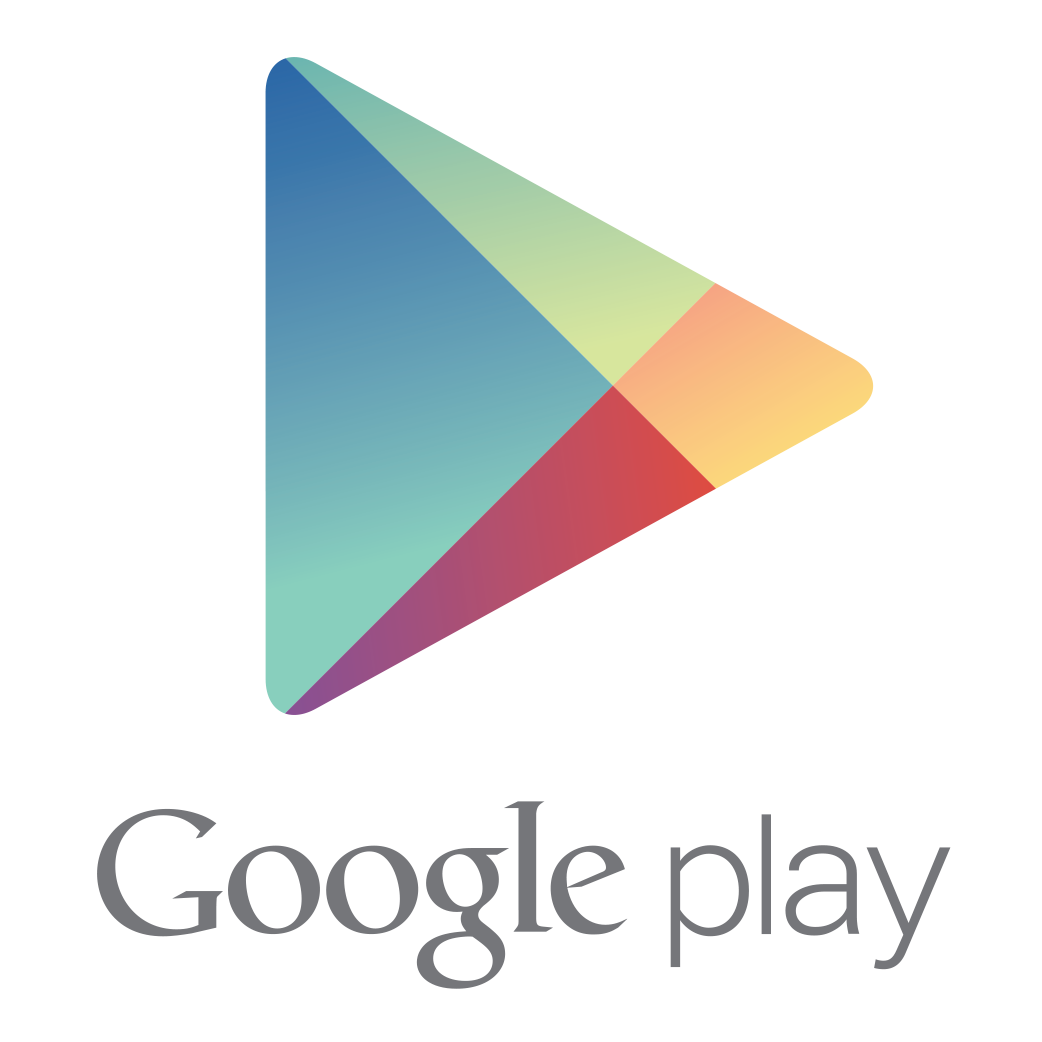 RSS Links:


RSS Link - http://widescreen.org/rss.xml


iTunes RSS Link - http://widescreen.org/rss_itunes.xml

Podcast #191 - Cutting That Cord

- Plex now integrates over-the-air DVR with HDHomeRun digital tuner
- Rumor: Xiaomi will release a sub-$100 Android TV set-top box
- STUPID! Sony's PlayStation 4 Pro will NOT play Ultra HD Blu-rays
- That black-and-chrome version of Mad Max: Fury Road is coming to in December
- Ghostbusters (2016) get a weird name change and weirder release schedule for the discs
- Bad Moms breaks the $100M barrier
- Suicide Squad crosses $700M globally
- Ben Hur crashes his chariot hard with a $120M loss
- Carrie 40th anniversary gets a 1970s prom in its honor
- Joe Manganiello will be Deathstroke in next Batman movie
- All Manhattan AMC theaters switch to reserved seating
- Adam Driver talks about the Star Wars Ep. VIII script
- Turner gains broadcast rights for 10 Star Wars movies
- See the new Imperial astromech C2-B5
- More background about Mads Mikkelsen's character in Rogue One revealed
- Uncharted movie is apparently shelved for the time being
- Shin Godzilla is coming to the US in limited run in October
- MI:6 to start pre-production again in the spring
- High Noon remake in the works
- Dax Shepard will direct the upcoming Scooby-Doo animated movie
- Mel Gibson's Hacksaw Ridge gets a huge standing ovation at Venice
- Behind the Magic: The Visual Effects of Star Wars: The Force Awakens
- You can own one of the Batpods for a hecka-lot of money
- It's very unlikely that Sony offered $150M to Daniel Craig to play Bond again
- Shia LaBeouf thinks people blame him for Crystal Skull
- Trailer: Underworld: Bloodwars
- The UK gets to see Doctor Strange a few days earlier than before
- Ryan Potter really wants to play Robin aside Ben Affleck
- IBM's Watson AI generates its own Morgan trailer

Podcast #190 - We Are The Dreamers Of Dreams

- Gene Wilder dies at 83
- Family statement regarding Gene Wilder
- Sony's UTRLA 4K streaming is coming to PCs with 7th-gen Intel CPUs
- Affordable LG Minibeam projectors are coming in the next few months
- Roku is abandoning the numbering scheme with their upcoming hardware
- The Hobbit and LotR are getting a ridiculously expensive collector's set
- Suicide Squad could break $700M by the end of its run
- Maze Runner: The Death Cure should resume production in February
- Deathstroke will be the villain in The Batman
- Terminator 2 will be released theatrically in 3D
- Chinese audiences are not happy with the 3D release of Jason Bourne
- Mark Hamill says that Luke will be around for Episode 9
- Angry Birds Movie sequel is in the works
- The NeverEnding Story is returning to the big screen
- Birth of a Nation screening postponed
- Karen Gillan joins the cast of Jumanji
- DreamWorks Animation is now owned by (ugh) Comcast
- Anna Kendrick wants to be Squirrel Girl
- Trailer: Kidnap
- Michael Fassbender says that Alien: Covenant will return to its horror roots
- This is as close to an apology for Star Trek V as you'll probably get
- Duncan Jones would love to direct a Warcraft sequel
- Rumor: Transformers: The Last Knight find its King Arthur
- What was Thor doing during Captain America: Civil War?

Podcast #189 - I Still Don't Understand What Critics Want

- The Force Awakens finally gets its 3D Blu-ray announcement
- New consoles force a drop of UHD BD player prices
- New 4K transfer of The Transformers: The Movie is coming to Blu-ray
- Lionsgate will release 80s Vestron Horror Classics
- Suicide Squad sets records on its first Tuesday
- David Ayer effectively says, "I did what I wanted to do" regarding Suicide Squad
- Interview with David Ayer regarding Suicide Squad
- Ghostbusters likely to have a $70M loss at the box office
- Anne Hathaway and Rhianna join Oceans Ocho
- Rebel Wilson to lead in Dirty Rotten Scoundrels remake
- Rumor: Man of Steel sequel is in active development
- Captain Marvel's origin story will be different from the comics
- Universal to release a live-action Curious George
- NYU and Kodak will offer 35mm film and production costs to six graduate students
- Trailer: Rogue One
- Splash is getting a gender-swapping remake
- Trailer: Arrival
- Assassin's Creed's leap of faith isn't CGI
- Fantastic Beasts already has a sequel
- Teaser: Resident Evil: The Final Chapter
- The Secret Life of Pets 2 gets a 2018 release date
- Trailer: The Great Wall
- The Division gets Jessica Chastain and Jake Gyllenhaal
- Parody (I hope) - Someone claims that Suicide Squad trailers amount to false advertising and will sue WB

Podcast #188 - SDCC 2016 Roundup

- A Dolby Atmos/DTS:X Upgrade Story
- Suicide Squad is tracking for a $125M debut
- Brie Lasron is Captain Marvel
- Trailer: Fantastic Beasts And Where To Find Them
- Trailer: Doctor Strange
- Trailer: The LEGO Batman Movie
- Trailer: Wonder Woman
- Trailer: Suicide Squad
- Trailer: Kong: Skull Island
- Trailer: The Mangificent Seven
- Trailer: Star Trek Beyond Barco Escape
- Trailer: Blair Witch
- James Gunn introduced Taserface and the Ravagers
- James Gunn explains why he doesn't release Comic Con footage (and I still think he's wrong)
- Avatar is now getting three sequels instead of two
- Mark Hamill panel at Star Wars Celebration
- John McTiernan hates Captain America and other modern blockbusters
- Taika Waititi explains why he cast Tessa Thompson as Valkyrie
- Avengers 3 is officially titled Avengers: Infinity War
- New Wonder Woman photos
- Star Trek 4 will play with time travel again with Chris Pine and Chris Hemsworth
- Rogue One Celebration Reel
- Legion M - the first Hollywood Studio to be owned by fans
- The Rocketeer is getting rebooted
- Ghostbusters is the perfect example of how Internet movie ratings are broken
- That's all, folks! VHS is now officially dead as the last players are made
- Artist makes VHS cover art for modern movies

Podcast #187 - Nothing In Particular

- Replacements for Wrath of Khan retail discs will have UPCs with yellow backgrounds
- Ultra HD disc sales are doing better than expected as disc haters weep
- New UHD TVs from Sony will start off below $1,000
- Panasonic will offer a new UHD BD player that caters to audiophiles
- This chart gives guidelines to determine if you will benefit from a UHD TV
- Netflix will be raising prices for streaming to $9.99
- If you want a Plex server, you might want to consider an NVIDIA SHIELD Media Server
- Finding Dory passes Captain America as the biggest box office for 2016
- That black-and-white version of Mad Max will be coming out ... in Germany
- Paul Feig wants you to see Ghostbusters in IMAX 3D
- Ghostbusters will have an extended cut on Blu-ray
- Ex-Ubisoft CEO launches a studio specifically for video game movies
- New Tomb Raider movie is coming in 2018
- Corey Feldman thinks that Goonies 2 isn't going to happen
- After Incredibles 2, don't expect any more Pixar sequels for until around 2030
- Pacific Rim 2 gets a release date of Feb. 23, 2018
- Wreck-It Ralph 2 set for March 9, 2018
- New VFX lawsuit might delay upcoming Hollywood movies
- Trailer: Morgan
- Poster: The Magnificent Seven
- Rogue One might not have the classic title crawl
- Star Wars Celebration Europe to be live-streamed
- New Suicide Squad character photos
- Trailer: Star Trek Beyond
- Making money is not the priority for the Assassin's Creed movie
- Minecraft to be released on May 25. 2019
- The Killing Joke will be available in select theatres for July 25 only
- Google Play will implement a type of family sharing plan, but it's still kind of lame
- Tom Holland releases a selfie on-set showing off the new web spinners
- Aliens 30-year reunion planned for Comic-Con
- The only 35mm print of the incorrectly-called Turkish Star Wars has been found

Podcast #186 - Listen Up, Save A Life

- PlayStation Vue is now on the Roku
- Batman v Superman is the first title to get a triple-layer, 100GB UHD Blu-ray
- China has pushed Warcraft to be the highest grossing videogame movie ever
- Captain America: Civil War is the first 2016 movie to cross $400M domestically
- Obituary: Star Trek actor Anton Yelchin dies at 27
- Justice League movie will actually be one movie yet a part of two
- Official Justice League synopsis and logo (which is kind of lame) released
- Wicked movie to be released in December 2019
- 16 new photos from Rogue One have been released
- Darth Vader and James Earl Jones are confirmed for Rogue One
- Duncan Jones defends Warcraft in a very odd interview
- Paramount offers replacements for botched Star Trek: Wrath of Khan Director's Cut Blu-ray
- Chris Pine: "You can't make a cerebral Star Trek in 2016"
- Major Rumors: No, Luke is not Rey's father
- Deadpool ends its domestic theatrical run with $363 million
- Dean Delvin needs to reboot Stargate so that he can properly finish the story
- Trailer: Jack Reacher: Never Go Back
- Sony gives dates for new family movies
- George Lucas withdraws his museum from Chicago citing group's desire to "preserve a parking lot"
- Beverly Hills Cop 4 nabs two Belgian directors
- Spielberg promises to not kill off Indy in the next Indiana Jones movie
- Helen Mirren wants to drive fast in Fast 8
- Conjuring 2 spinoff The Nun is in the works
- Featurette behind the chariot race for the new Ben Hur
- UK group offers a workshop for filming in 8mm and 16mm
- Trailer: Pete's Dragon
- The new Ghostbusters theme is really quite horrible

Podcast #185 - To Absent Friends

- Optoma coming out with a 4K, ultra-short-throw laser projector
- Turn a GoPro into a 3D camera for $50
- The Paramount Vault
- Friday the 13th reboot will give Jason a new origin story
- A behind-the-scenes history of Labyrinth
- An oral history of Dragonheart's amazing special effects
- Rogue One gets reshoots - and it's really not a big deal
- Bryan Singer will take more of a background role in the X-Men franchise
- Pacific Rim 2 nabs John Boyega as the lead
- Megatron and Unicron could be in the next Transformers movie
- Emilia Clarke wants to be the first female Bond
- Sam Mendes won't direct the next Bond film
- Jeremy Irons says that BvS got a "deserved kicking" from critics
- Telltale Games will release Batman series this summer
- New Suicide Squad pictures emerge
- Kung Fury 2 is happening
- Final Maze Runner sequel is delayed due to on-set injuries by star Dylan O'Brien
- Mel Gibson is planning a Passion of the Christ sequel to focus on the resurrection
- Sequel to cult classic The Man From Earth is underway
- 80s comedy Splash is getting a remake
- Pitch Perfect 3 release date pushed back to December 2017
- Disney (somehow) manages to get rights to do a Mary Poppins sequel for December 2018
- Create a 3D avatar for Ready Player One
- John Carpenter will produce a new Halloween
- Sadly, a new Garfield movie is in the works
- Suicide Squad private screening are yielding positive results
- Trailer: Star Trek Beyond #2
- J.J. Abrams and Justin Lin pressure Paramount to drop lawsuit against Star Trek fan film
- Fruit Ninja movie is in the works
- Sherlock Holmes 3 might start filming this fall
- New Star Wars replicas for the "ultimate" collector
- Someone actually paid $1,300 for a Dirty Grandpa jock strap worn by Zac Efron
- Just when you thought that Jamie Lee Curtis couldn't be any cooler...
- Stan Lee jokes that his Deadpool cameo made him "damn mad"

The National Suicide Prevention Lifeline - (800) 273-8255, 24/7
Podcast #184 - Stupid At 4 AM

- Philips-branded 4K UHD BD player will ship in June
- NVIDIA upgrades their SHIELD Android TV to HDR and UHC 60p with new streaming options
- The BBC will launch a Netflix rival
- Captain America: Civil War crosses the $1B mark globally
- Alden Ehrenreich lands the role as the young Han Solo
- Wolverine 3 has started filming and will supposedly be a "different Wolverine"
- Wonder Woman principal shooting has finished
- Warner Bros. gets a management shakeup in response to fans and critics
- Rumor: Margot Robbie had spearheaded and will produce a Harley Quinn movie
- Interview with Kevin Feige about Civil War, Black Widow, Deadpool, and other things
- Loving Vincent to be made using over 56,000 oil paintings
- Trailer: Assassin's Creed (without Kanye.... ewwww)
- GoPro is shipping it's amazing (but expensive) VR rig
- The new VUZE VR set also provides a 2D/3D VR camera but at a much more affordable price
- Seriously WTF #1 : Atari classics Centipede and Missile Command are coming to the big screen
- Seriously WTF #2 : Tetris is getting a co-produced China/US movie
- Director Shane Black talks about a female Iron Man 3 villain, Mel Gibson, and the new Predator movie
- A sequel for Trainspotting has been announced
- Toby Jones will play the villain for Sherlock season series 4
- Brave director to make a live-action prequel to (get ready) Alice in Wonderland and Peter Pan
- Universal joins other studios in scrapping exhibitor clearances
- Simon Kinberg wants the same Fantastic Four cast for a "brighter" sequel
- Trailer: Disney's The BFG
- Charges have been dropped for the accused VHS thief

Also mentioned:
- Mark Taylor and I talk about Eurovision 2016